India, Myanmar for greater ICT cooperation
In a visit made to Myanmar, President Dr. APJ. Abdul Kalam called for greater co-operation in the fields of Information and Communication Technology (ICT) between India and Myanmar.
Addressing technologists during Info-Tech Park, Kalam said that there was a good scope in implementing the government-to-government, e-Governance models in the country. Kalam  suggested Myanmar to participate in the World Knowledge Platform, which he had floated during his recent state visit to Singapore, the Philippines and South Korea. He appealed to share experience of India in connecting the centre and the state and the union territories, as well as the use of ICT in the health grid, knowledge grid and PURA (Programme for Urban amenities in Rural Areas) grid.  Myanmar's Minister for Telecom and Posts and Telegraph, Brigadier General Thein Zaw, who accompanied Kalam during his visit sought India's co-operation and help in strengthening his country's training programme for government CIOs (Chief Information Officers).
Cisco India — A new, independent region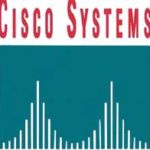 Cisco Systems Inc, with its investment of over US$1.1bn in India, has elevated the status of India to an independent region signifying the country's growing importance in the overall Cisco global set-up.
So long, India was part of the south Asia pack, which comprised of Singapore, Malaysia and Indonesia. Now, India (and the SAARC region) is one of the four independent markets in the Asia Pacific theatre. Cisco is now gearing up to ramp up India's operations in a big way partnering with the Tatas, the Birlas, Reliance Infocomm and the Indian government for various projects.
e-Tendering in J&K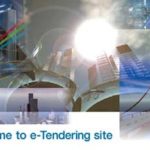 A new system of tendering and electronic payment system for government contracts has been formulated in Jammu and Kashmir to be effective from next financial year. Muzaffar Hussain Baig, J&K Finance Minister, announced this during the budget speech. Introduction of the system of e-transfers for all transactions of government would lead to reduction in corruption and increase in transparency in the development works, going a long way towards good governance.
Baig said, "Both public and private actors in the procurement process may be tempted to divert goods and services or public funds for their personal use. We need to identify weak links in the public procurement process where the risk of corruption is high, to explore the best ways of improving transparency and accountability and to identify effective actions to prevent, and detect corruption in this field."
Pune plans Wi-fi communication network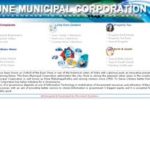 The Pune Municipal Corporation (PMC) has planned to set up a Wi-Fi communication network across the city as part of its ongoing efforts to e-enable the Pune city. The proposed Wi-Fi network will facilitate instant access to Internet from laptops or mobile phones.
There will be an initial survey of the city to identify hot spots to erect towers, selection of hardware and software during the first few months.  The project is expected to become operational before the end of the current financial year. PMC Commissioner Kareer said, "The INR70mn project is among the top 10 special infrastructure projects. We have consulted the information technology companies in the city about the project, and they have agreed on the feasibility of a Wi-Fi network here."
Besides, touch-screen kiosks would also be set-up across the city for people to seek information and lodge complaints about the working of various PMC departments. Already, the computeri-sation of the administration of property tax and some other records such as birth registration etc has been done in Pune.
Centre for e-Governance research to be set up
Delhi will soon have an innovation centre for conducting research to provide better and more effective ways of e-governance. This is a joint effort of Microsoft and the National Institute of Smart Governance (NISG). The centre is being set up from the US$2mn innovation fund provided by Microsoft Corporation. The research centre will be used to create a service-oriented architecture designed specifically for the public sector under which several services will be offered simultaneously.
"The research outcome, which is likely to take two years, will also be used globally by the two parties as the best practices can be shared and used across the world," said J Satyanarayana, chief executive officer, National Institute of Smart Governance.
All villages of Chandigarh to have CSCs
All the 18 villages of Chandigarh Union Territory (UT) will have kiosks or the Common Service Centres (CSCs). The setting up of CSCs is part of the Government of India project to be initiated in villages across the country to serve as delivery channel offering e-Governance and other services in rural areas.
The CSCs would provide information relating to agricultural inputs, weather, commodity prices, health etc. The services would include payment of water and electricity bills, railway ticket bookings, data entry, digital pictures, entertainment, education, e-learning etc. The CSCs would also save the villagers the trouble of coming to the city for pension or getting various certificates, like those for birth and death, issued. Through the CSCs the farmers would be able to sell their produce at the CSCs, which would help in eliminating middlemen, leading to savings in the cost.
This will be a public-private enterprise. UT of Chandigarh would provide the space while the digital infrastructure – including PCs, printers, scanners, projectors, digital cameras, software and televisions – would be provided by the private provider. The CSCs are expected to be set up at a cost of INR200,000 (US$) each.
Jharkhand set to initiate nation's first SWAN
Jharkhand is all set to launch in the next month the country's first statewide area network (SWAN) called as 'Jharnet', which would combine all e-initiatives taken so far in bringing various departments under e-governance.
The initiative will make online all the applications such as transport, treasuries, commercial taxes, registrations, municipal corporations, consumer forums, and scholarships, and all the government departments such as planning, and the public distribution system. 'Jharnet' would initially join all the 22-district headquarters, and subsequently all block level headquarters by June this year. By the end of July, Jharnet would have brought online around 5,000 government offices across the state.
Delhi leaps forward to e-Policing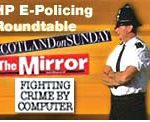 The Delhi police (North-West District) in its effort for better delivery of police services, has connected all its 17 police stations through the Common Integrated Police Application (CIPA) project. Under this project, the 17 police stations will be connected by the Wide Area Network (WAN) to the Deputy Commissioner of Police, North West, who would monitor and supervise the registration of the FIR and the investigation through computers of any police station from his office. The project will enable registering of FIRs on computers and constant monitoring of detailed information about the cases.
e-Governance initiatives on tax collection by India
e-Governance initiatives on tax collection takes top priority in the  India's financial ministry budget for coming year. Government has made allocation of INR1380mn (US$) for computerisation and e-Governance initiatives on the direct tax side. Similarly, on indirect taxes, government hopes to complete the task of consolidating customs, excise and service tax on a common platform by next financial year. The revenue department also hopes to complete its work on creating a facility for online allotment of PAN and preparation and processing of returns earliest by this December.Chennai-based Teledata acquires US IT firm Teledata Informatics, a Chennai-based e-Governance and shipping software solutions company has acquired Alpha Soft Services Corporation (ASC).
ASC, a US-based IT services firm,  acquisition has been made through its subsidiary. ASC is a $28 million company offering high quality IT services in the areas of enterprise resource planning (ERP), data warehousing, e-Business and related technologies. The company also provides vendor specific technologies such as Oracle, PeopleSoft, Business Objects, Cognos and Microsoft, among others.  It is headquartered in California and offers services across 30 states in US.
Hyderabad Police e-Seva centres for citizens
The drive towards e-policing is on in Hyderabad with its e-Seva centres, making it simpler for citizens to access police documents such as First Information Report (FIR), post-mortem report, certificates for missing documents and even chargesheets. 28 such services were launched by Cyberabad Police Commissionerate through e-Seva centres.
The e-Seva service is available for INR.200 (US$) and this amount can be paid at the e-Seva centre itself along with the application. The intention of this initiative is to cut the long queues at police stations, timely delivery of requisite documents to citizens.
Describing the welcome change that the e-Seva centres have brought in the realm of citizen interface with police department, M Mahender Reddy, Cyberabad Police Commissioner said, "Now, the whole process is simplified for the sake of convenience of citizens. Citizens at one time can come to the e-Seva centres, apply for it, go back and the certificates are delivered at his doorstep."
Terrelle Pryor Sr. Authentic Jersey